Oceanside
Regular price
$22.37
Sale price
$20.13
Unit price
per
Sale
Sold out
Oceanside SF152W Fusible Stained Glass Sheet 96 COE
Translucent Ruby Red Waterglass Textured Cathedral.  
No boxing fees.  No minimum.  
Use the pulldown tab to select your size:
8" x 8" or 10" x 10" Stained Glass Sheet, 
or 
8" x 4" Sample Piece. 
Choose one of our store-wide coupons! 
Free US Shipping on orders over $150 with coupon code SHIPFREE, or
10% off purchases of $50 or more with coupon code TAKE10 
Fusible Ruby Red Waterglass:
Rich deep red with subtle texture
Easy to cut - perfect for beginners
Consistent color and texture
System 96 compatible for fusing
Add some dazzle to your next stained glass design with Oceanside's fusible Ruby Red Waterglass textured Sheet Glass. Waterglass is a natural surface texture created by stretching the hot glass sheet while it is still in a pliable state. The result is gentle, rolling waves that resemble the surface of a lake or stream. 
Photos are a general representation of glass colors. Colors and brightness may vary by light source and direction, camera and viewing device. 
Sizes are Approximate.
Fast Shipping:
Bradstreet Glass ships every order within one business day, meticulously packaged for protection. We make every effort to ensure your stained glass arrives quickly and to your complete satisfaction.
Share
View full details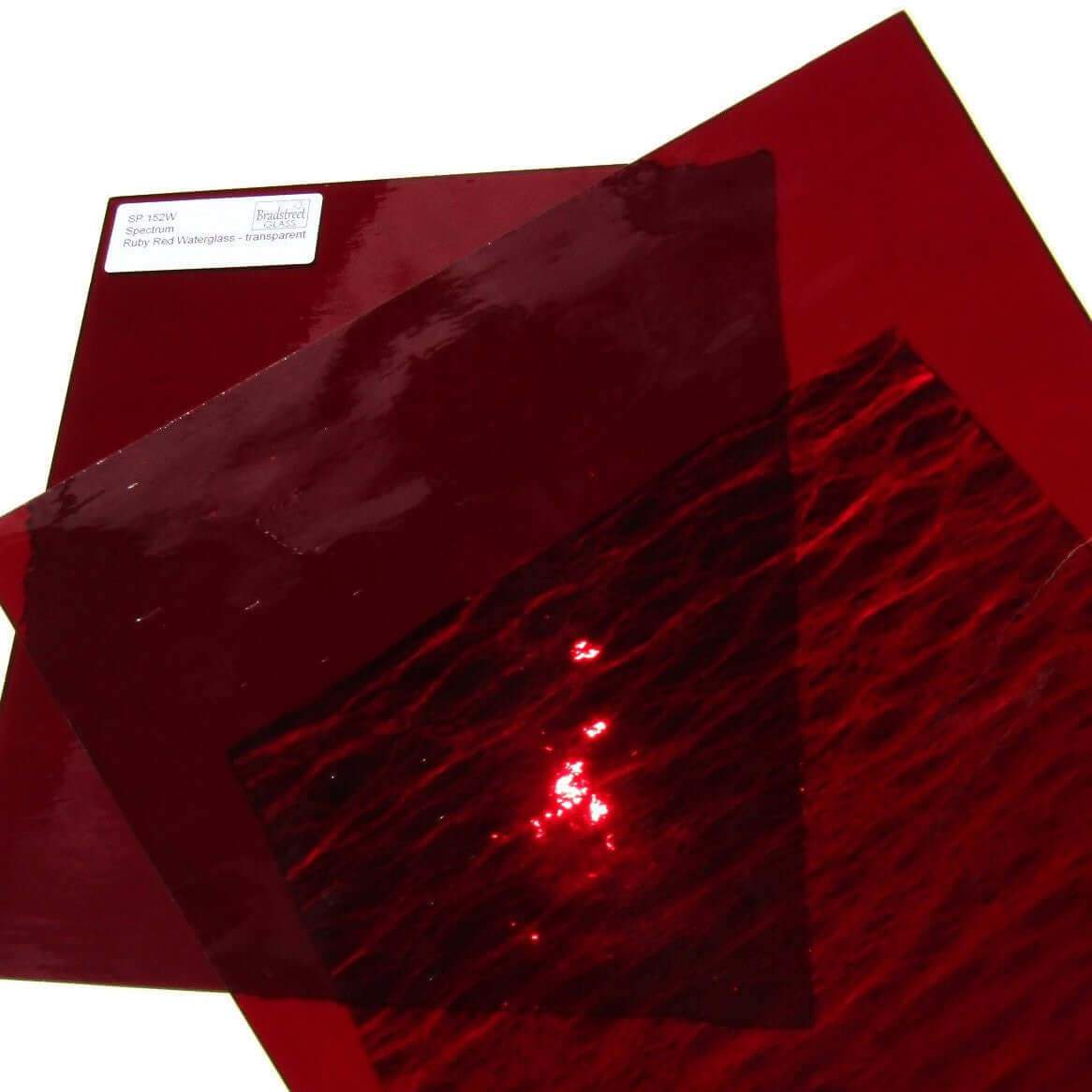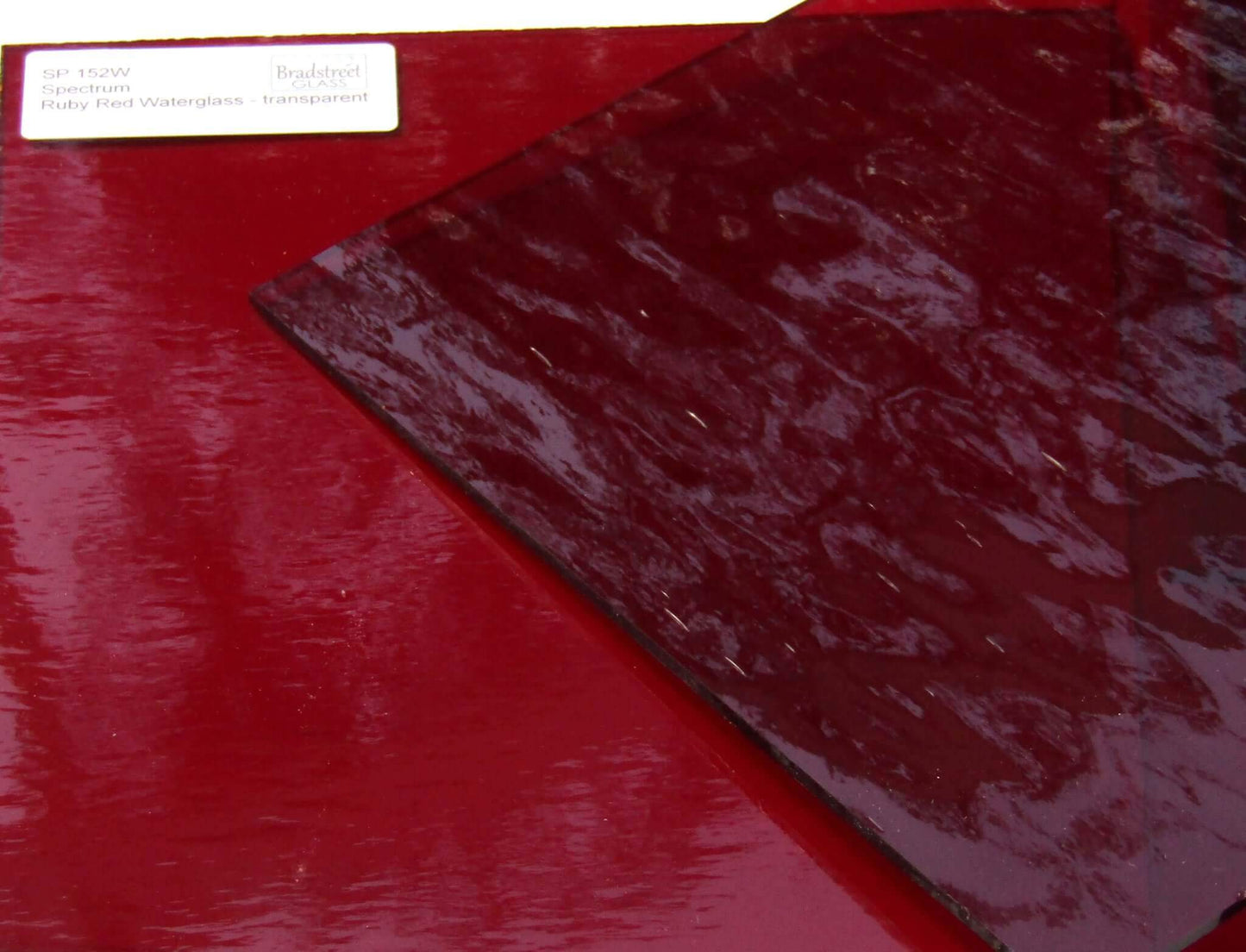 Gorgeous
This is absolutely stunning glass. Again it was packaged perfectly, no chips or cracks. It truly is so pretty that it will be hard to find a use befitting it's beauty
Wow...
This piece of Spectrum Ruby Red glass is such a beautiful, rich color. Even on a grey, snowy day in the Northeast it's gorgeous when you hold it up to a window.... imagine what a little sun would do for it! Can't wait to work with it.
Thanks Debbie.... it's always a pleasure buying from you.